Command Your Marriage: Powerful Prayers and Decrees for Marriage Restoration and Blessings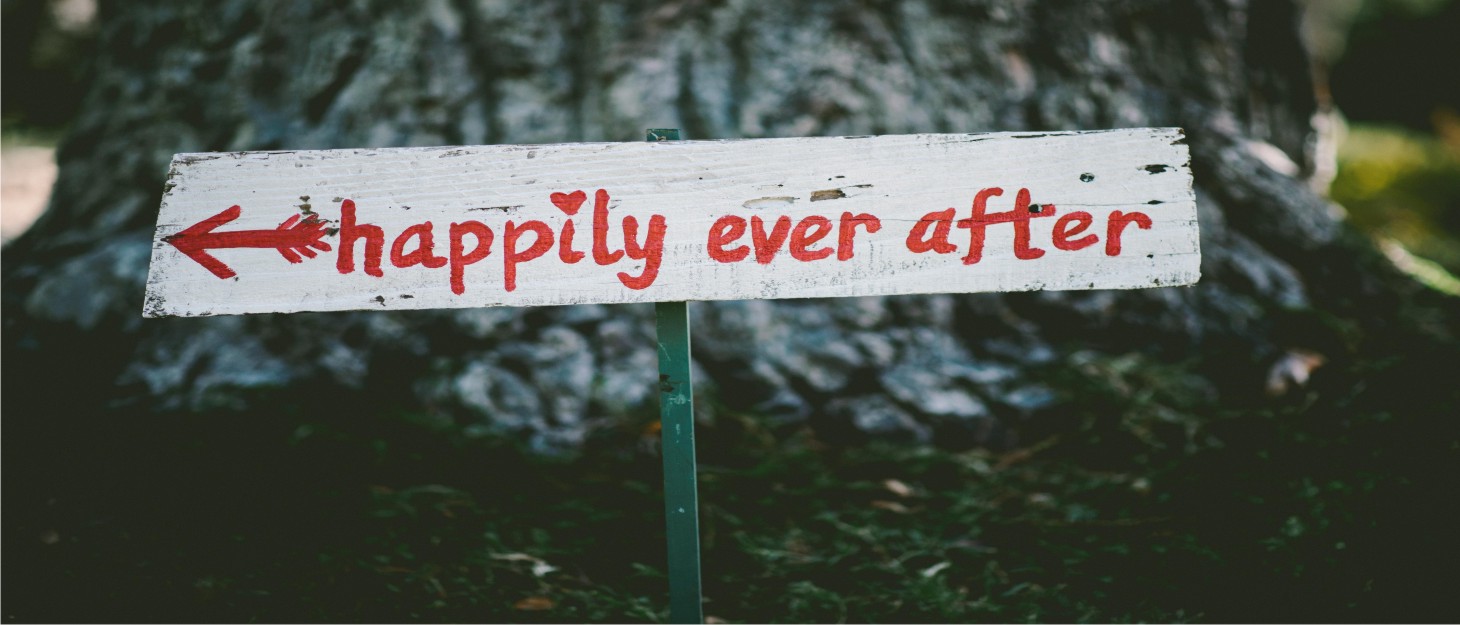 Today's Reading
Then God blessed them and said, "Be fruitful and multiply. Fill the earth and govern it. Reign over the fish in the sea, the birds in the sky, and all the animals that scurry along the ground." – Genesis 1:28 (NLT)
---
Update
Welcome once again to another week of exercising our spiritual authority.
This week, we are going to spend all midnights making prophetic declarations over our marriages, families and homes.
Before we do, read this comment posted in our last week's' post:
"Thank you soo much for the powerful resources you have available to help us grow spiritually. Started the declarations and midnight prayers this month and was praying together for a job with a friend. Also bought one of your books on Kindle (120 night time prayers). Today, I went for an interview and in less than 3hrs they called me and offered the job. I praise God for His goodness. And I thank God for using you to get to another level in our walk with Him. God bless you."  – Pat N
Remember, all praise reports and testimonies are unsolicited and people often post them as comments on posts on this website or send them to us through the email. Some post to our WhatsApp or share with us through a phone call.
If you have a praise report to share with us, you can send us a mail on: info @ betterlifeworld.org or use the contact us page on this website, or post it as a comment, or share with us via WhatsApp. We will get your report/testimony and join you in praising God, from whom comes all blessings
GOOD NEWS:
1. OUR PRAYER LINES ARE NOW OPEN: If you need phone counseling and prayers, please send us a WhatsApp message to schedule a call.  CLICK HERE TO MESSAGE
And please note that due to the volume of messages, you may need to wait for up to 24 hours for a reply. Also note that we only receive call-in for prayers on Wednesdays and Thursdays, except in a case of emergency, or where a prayer circle has already begun.
---
2. MAKE A DONATION: This ministry is a good ground, and your seeds will bring you breakthroughs. We invite you to make a donation to our ministry. Yes, we are still working out a way to have a permanent donate button on the website, but feel free to send us a message and request for our donation details.
We also use this medium to appreciate many special readers who have sent us a donation. We assure you that you are continually in our prayers.
---
Our Spiritual Focus for the Month of March
Going forward, let me remind you our spiritual call and assignment for this month of March. It is declared our month of Authority: Commanding You Blessings.
Specifically, this month, the Lord is leading us to call forth those things that be not as though they were (Romans 4:17).

We're going to call forth our blessings which are hanging in the spirit to come forth. We're going to speak to our bondage, pains, and chains to seize, loose and be no more.
We're going to bind and loose.
We're going to command, command, and command.
Please read this post for the complete instructions for this month of March.
---
Command Your Marriage
We dedicated last week to speaking to our finances, jobs, career, business and breakthroughs. We began to command the angels of money to begin to answer and provide for us supernaturally. Many financial destinies have been impacted and the work the Lord has begun to do will be perfected.
This week, we are focusing on our marriages, families and homes.
Here's the thing. If you are not married, but hope to do so, you should go ahead and pray these prayers. They'll speak for your future marriage.
If you have a great home at the moment, then target a family or two that is currently going through stress and bring them before God using these prayers and decrees.
You do not need a prophet to tell you that the area we have the harshest attack of the enemy is on the family and marriage front.
Some time ago, after following up on many marriage related issues all at once, I asked myself and said, "Why is it that those who are not married are earnestly praying to get married, while those who are married are looking for ways to get out? Those who are standing seems to be enduring a lot."
There was a week that almost all those who called me for prayers, it was about marriage breakup.
I thought to myself, "What exactly is happening?"
It got to a point I wanted to start thinking if marriage is actually worth all the troubles.  But then, the Holy Spirit softly whispered to my heart and said, "From the beginning, it was not so."

God did not plan for marriage to be what we have made it to become today. Yes, it is we (human beings) that thwarted God's marriage and family design.
From the scripture above, you get a picture of God's plan for marriage and the family system.
God created man and woman and joined them together for life. He said in Genesis 3:24:
"Therefore man shall leave his father and his mother, and shall cleave unto his wife: and they shall be one flesh."
If we truly consider this scripture, it's not possible for one to divorce himself or herself. So God never ordained divorce in marriage. Yes, He can heal, open new doors, and give second chances, but it was never His plan in the first place.
It's the devil that is planting all the seeds that destroy the marriage and family system. The reason is because once the devil can disorganize a marriage, home and family, he has succeeded in inflicting so much pain that generations will never forget. Remember that it was devil's attack on the first home that landed humanity in the problem it's facing today.
This is the more reason why we need to embrace the call to regular prayer for our marriages, homes and the family unit.
God's ultimate desire is for you to have a healthy relationship, one that is filled with peace, prosperity, love and mutual respect. If you are currently having a heat in your home, marriage and relationship, arise and command your marriage today. Begin to pray for divine help and intervention.
If there's nothing wrong with or in your marriage, great. But you still need to continuously pray for your marriage and lift up your spouse, children, family, and everyone to God every day. You should also pick one or two homes around you to pray for. Whatever you make happen for others, God makes happen for you, too.
By regularly praying and speaking God's promises over your home, you'll build a spiritual covering to prevent the enemy from gaining entry in any way and set your family on the path to fulfilling God's plans for your lives.
God's will for your marriage is abounding peace and prosperity. Don't accept anything short of that.
Expect miracles to start happening in your home as you start praying henceforth.
---
Please Note:
B: From personal experience, marriage is dynamic. This post is not intended to blame anyone regarding any wrong thing happening in his/her marriage. It is to stir us to pray for our families, homes, and marriages. It is not intended to be a form of marriage counseling. If you need counseling regarding a situation, go meet counselors. If you send us a message, we might try to help.
---
Powerful Prophetic Declarations for Your Marriage
Below are prayers for your marriage. You may spread these prayers over a 7-day period, or construct your own prayers in addition to these ones, and continue to command your marital restoration and blessings.
Read these scriptures out and make the attendant declarations out and loud. Let the words sink inside your spirit and God's power will be made manifest in your life and family.
1 Peter 4:8 – Above all, love each other deeply, because love covers over a multitude of sins.
DECLARATION: "I declare my love for my partner this day and forever. I declare that I will protect, forgive and overlook my spouse's errors, and dwell on his/her strengths henceforth, in Jesus name."
---
Ecclesiastes 4:12 – "Though one may be overpowered, two can defend themselves. A cord of three strands is not quickly broken."
DECLARATION: "I declare that I am united in spirit, soul and body with my partner. I declare that our love and union cannot be broken by man or demons, in Jesus name."
---
Ephesians 4:2-3 – "Be completely humble and gentle; be patient, bearing with one another in love. Make every effort to keep the unity of the spirit through the bond of peace."
DECLARATION: "I declare this day that I will be enveloped with humility, gentleness, peace and patience in my relationship, even as I will make every effort to make my marriage work and be an example to others, in Jesus name"
---
Psalm 34:3-9: 3 Trust in the Lord and do good;   dwell in the land and enjoy safe pasture. 4Take delight in the Lord,   and he will give you the desires of your heart. Commit your way to the Lord;    trust in him and he will do this: 6 He will make your righteous reward shine like the dawn,    your vindication like the noonday sun.  Be still before the Lord   and wait patiently for him; do not fret when people succeed in their ways, when they carry out their wicked schemes. 8 Refrain from anger and turn from wrath; do not fret—it leads only to evil. 9 For those who are evil will be destroyed, but those who hope in the Lord will inherit the land.
DECLARATION: "Because my hope and delight is in the LORD GOD Almighty, I declare that I inherit peace, love and prosperity in my marriage. I declare that my home shall be a center for  peace, from where the light of salvation shall be extended to all the nations, in Jesus name"
---
Philippians 2:3-7 – 3 Do nothing out of selfish ambition or vain conceit. Rather, in humility value others above yourselves, 4not looking to your own interests but each of you to the interests of the others. In your relationships with one another, have the same mindset as Christ Jesus:  Who, being in very nature God, did not consider equality with God something to be used to his own advantage;  rather, he made himself nothing by taking the very nature of a servant, being made in human likeness.
DECLARATION: "From this day, O LORD, I declare that I have the mind of Christ. I declare that my interests are not to please myself but to please my partner, and together we shall dwell in love and peace that passes all understanding, in Jesus name."
---
Isaiah 30:21– And thine ears shall hear a word behind thee, saying, This is the way, walk ye in it, when ye turn to the right hand, and when ye turn to the left.
DECLARATION: "O LORD, I declare my total dependence on You in my marriage. Cause my ears to hear and my heart to perceive Your instructions over issues that crop up in my marriage and lead me to handle them with utmost sensitivity towards the glory of your name, in Jesus name"
---
James 1:5-6– If any of you lack wisdom, let him ask of God, that giveth to all [men] liberally, and upbraideth not; and it shall be given him.
DECLARATION: "O LORD, I declare that I lack the wisdom to run my home and have a successful marriage. I declare my total helplessness without Your help. Please give me the wisdom to be a better partner and make my marriage work, in Jesus name"
---
Rebuke the Powers of Darkness Over Your Marriage
"Heavenly Father, we thank You for giving us the power to tread upon snakes and scorpions and nothing will harm us. Thank You for giving us power over the devil, and his works through the name of Jesus Christ. (Luke 10:19)
Today, O LORD, we declare that every work of darkness against our marriage and home is destroyed, in Jesus name
Father, It is written that in the name of Jesus Christ every knee must bow (Philippians 2:10). And that whatever we bind here on earth is bound in heaven and whatever we loose is loosed.
We, therefore, command the spirits of strife, anger, misunderstanding, selfishness, greed, hatred and lust of the flesh, to be bound out of our marriage and be cast into the abyss, in Jesus name.
We reject every contrary spirit of lies projected from the kingdom of darkness against us and command them to go back into abyss right now.
We nullify every form witchcrafts being carried out against our marriage and home, in Jesus name.
We proclaim Jesus Christ as the only LORD and Savior of this marriage and home.
We declare blessings, prosperity, joy, provision, divine guidance and protection over this home.
In Jesus name
---
Prayer for Divine Guidance and Favor
 "Father LORD, we thank You because it is Your desire to guide us. You said in Psalms 32:8 that 'You will instruct us and teach us in the way which we should go. That You will guide us with Thine eyes.'
You also said in Proverbs 3:5-6 that we should 'trust in You with all our heart; and lean not unto our own understanding. That in all our ways we should acknowledge You and You will direct our paths'
Lord, we thank You because You have given us the Holy Spirit to guide and lead us into all truth, for the Holy Spirit does not speak of Himself but only speaks those things that are in line with Your will, and He also shows us things to come (John 16:13)
O LORD, there are many desires and plans in our hearts. But only Your counsel shall stand. We, therefore, surrender all our plans before You this day and ask You, Holy Spirit, to guide us.
 Cause us to lose interest in projects and plans that are spiritual traps, that are not part of Your plans for our lives, in Jesus name.
We ask for wisdom regarding the running of our home and the plans and decisions we are trying to take at the moment regarding……………………….. (State the issues)
Show us the right things to do on this matter and enable us to walk in the path ordained for us, for we know that only in walking in Thine path, do we have safety.
May whatever is blocking our spiritual ears from hearing from You, be destroyed today. May we recognize Your leading regarding this situation LORD and stick with it.
In Jesus name.
Our Latest Books…
These Books Will Change Your Life for Good.
12. 28 Days of Praise Challenge
11. Prophetic Declaration and Breakthrough Prayers for 2018: Pursue, Overtake, Recover All: 21 Days Fasting Guide, Prayers, and Prophetic Declarations for All-round Victory, Restoration, and Breakthrough in 2018.
1. Praise Warfare: A 5-Day Praise Your Way to Victory and Breakthrough Devotional – Overcoming Your Fears, Worries & Battles With the Power of Praise.
2. Deliverance of the Mind: Powerful Prayers to Deal With Mind Control, Fear, Anxiety, Depression, Anger and Other Negative Emotions | Gain Clarity & Peace of Mind & Manifest the Blessings of God
3.  20 Commonly Asked Questions About Demons – Answers You Need to Bind and Cast Out Demons, Heal the Sick, and Experience Breakthrough
4. How God Speaks to You: An ABC Guide to Hearing the Voice of God & Following His Direction for Your Life. Learn over 7 different ways that God is speaking to you with real-life case studies and exercises to get you to hear the voice of God in your daily life.
5. Anger Management God's Way – Bible Ways to Controlling Your Emotions, Healing Your Hurts and Responding to Offenses.
6. When God Is Silent: What to Do When Prayers Seems Unanswered or Delayed.
7.  I SHALL NOT DIE.  – Prayers to Overcome the Spirit and Fear of Death.
8. How to Exercise Authority Over Sickness
9. By His Stripes: God's Promises and Prayers for Healing
10. Strive! Make Things Happen: 40 Things I learned in 40 Years