What is God Saying to You (2)? – The Power of "Listening Prayer"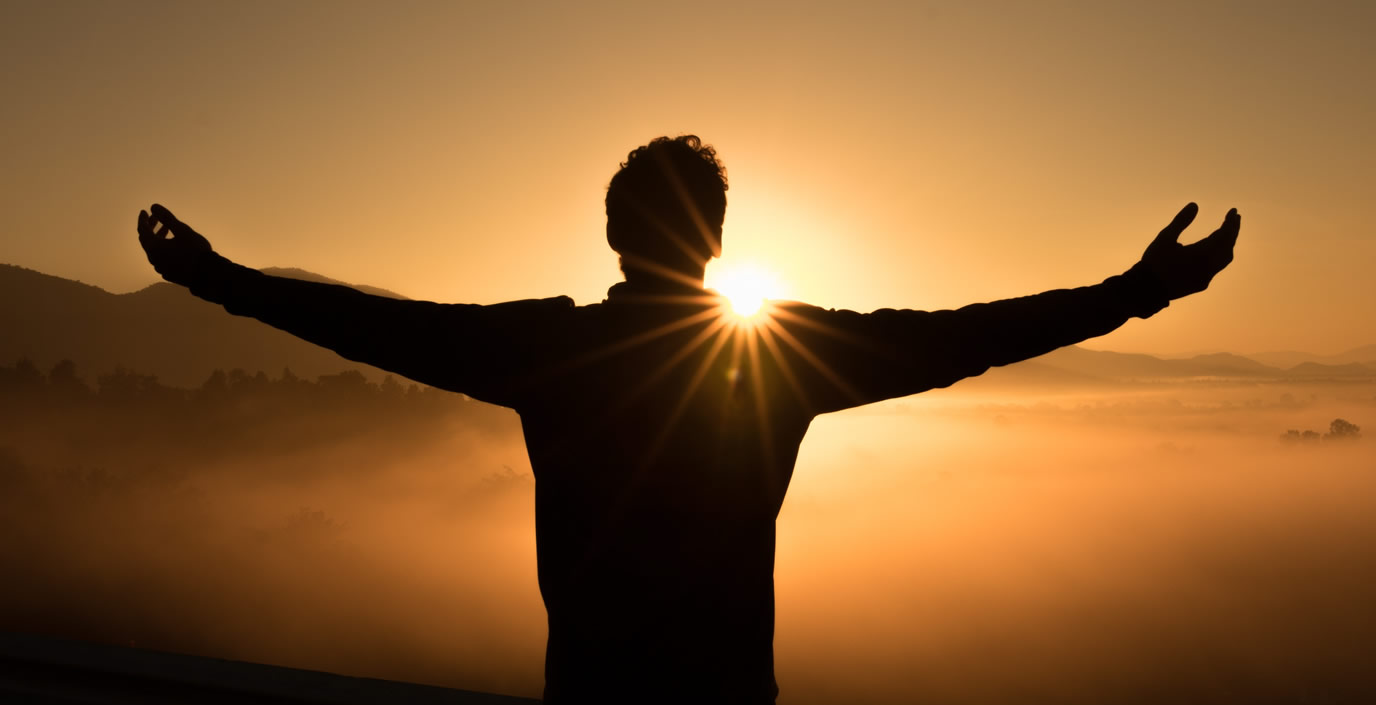 Today's Reading
I will listen with expectancy to what God the Lord will say, for He will speak peace to His people, to His saints (those who are in right standing with Him)—but let them not turn again to self-confident folly. (Psalm 85:8 – AMPC)
---
Reflection
This teaching is based on the book, How God Speaks to You: An ABC Guide to Hearing the Voice of God & Following His Direction for Your Life.
Welcome to the second week of our month of focus on divine direction. Like I stated in my last post: divine direction is the greatest key to answered prayer.
We have a major problem in the body of Christ today. Christians don't want to spend the time to hear what God is saying to them personally. They want to hear God through a prophet or through some persons other than themselves. The problem with this mindset in the body of Christ is that believers continue to go round and round without breaking forth the way they desire and how God wants them to.
Why?
The Bible did not say as many as are led by prophets are the sons of God. It didn't say as many as are led by events and all kinds of things. It says, as many as are led by the Holy Spirit (Romans 8:14).
Before we go further, please understand that I believe in the prophetic. I also operate in the prophetic many times. But we need to have a balance in these things.
God wants to speak to you personally. New Testament prophets are not in the body of Christ to give you direction but to confirm what God is already telling you to do, encourage God's people, and lead them to personal encounters with God.
If you allow your life to be directed by people's visions and prophecies, you'll make lots of mistakes and never reach God's full potential for your life.
I teach that "No matter who this person is, if what they are telling you as what God told them for you is different from what you perceive in your spirit as what God is telling you about something, then put  their revelations in a cooler somewhere."
Someone comes and says, "Pastor, everyone is telling me that I have the call to be an evangelist. In fact, someone said I must quit my study and become God's evangelist. I'm confused, what do you say?"
"First, dear, if you're confused, then hold on. God doesn't want you to be confused. Secondly, is God telling you personally to become His evangelist."
Unfortunately, this wasn't the case. This sister rather loves children and wanted to go learn a bit of child development so she could work with kids. It's been her passion for years.
Now you see, that's exactly what God wants her to do. That's what God is saying to her.  If she finds herself in other professions not related to this leading from God, she might struggle so much and always need prayers from time to time.
When we become new Christians, somehow, God lets so many things go without holding us accountable. But as we begin to age in faith, He expects us to take responsibility and begin to develop in His WORD and Spirit. We cannot continue to remain spiritual kids tossed up and down by others' views and so on. He expects us to start learning to hear and follow Him directly.

If you're going to make great impact and headway with your Christian life, then you need to embrace the principle of continuous divine direction.
---
If You Want More of God, Then Listen
"And he said unto them, Take heed what ye hear: with what measure ye mete, it shall be measured to you: and unto you that hear shall more be given." – Mark 4:24
Did you notice the bolded part of that scripture? It says … to you that listen, more will be given to you (Paraphrased).
That's interesting.
If you want to move beyond where you are right now in your Christian life, then learn the power of listening prayer.
Psalm 85:8 that we read at the beginning shows that it's our responsibility to listen to what God is saying to us personally.  That means God is not going to shove His direction and voice down our throats and say, "You know, I'm talking to you. Listen."
No. He respects our choices.
It's we who will say, "Well, LORD, what's going on? How do I pray around this situation? What do I do about this? Is there something You are telling me to do that I am not understanding? Please, LORD, talk to me."
Then we'll pay attention in our spirits and take notes of what He is inspiring us to do. When it looks like we're not clear on what to do, we wait a little bit more. Maybe a couple days, weeks, etc. The Bible says that if we're in haste, we're not in faith (Isaiah 28:16b). It also says those who wait will be strengthened (Isaiah 40:31).
If there's something you're praying about and it seems you're not making a headway right now, calm down and start praying, "LORD, is there anything you're telling me about this that I'm not listening?"
That is what I call "listening prayer." That is, you pray to hear what God is saying, not just praying to compel God to do what you want.
Listening Prayer will empower your prayer life and help you obtain victory in the most difficult situations of life.
Many years ago, I was praying for healing from a heart problem. My father had died of a similar condition, so I felt it was inherited. One day, as I knelt in the altar weeping and praying for God's mercy, I heard a voice inside me say, "Go to the hospital and pray for the sick, and you will be healed."
That doesn't make sense, does it?
In the natural, we often say things like, you can't give what you don't have. While that's correct to a measure, it's not entirely right before God. Otherwise how do explain that I was sick, but the Holy Spirit wanted me to go pray for sick people. How do you explain that?
Well, with Christ in us, we have everything we'll ever need. Even when we do not look like it physically, we still have it. So we can afford to give healing, prosperity, encouragement, peace, love and kindness, even when it seems we need those things the most.
Thank God I was naïve then. If it was today I may have entered an argument season. You know what I mean. But that day, I just picked my Bible, went to the nearest private hospital and witnessed to a few people I met there. And prayed for them.
The astonishing part is that I don't remember anyone I prayed for receiving some kind of instant healing there. Nothing dramatic happened.   Well, maybe after I left something happened, I may never know. But as I was coming down the staircase of that hospital that day, I felt an object leave my heart. To the glory of God, I have been healed ever since.
That was the day God taught that: "Whatever you need, there millions of others in that situation also. As you make small efforts to help those in need, somehow, your own needs are taken care of supernaturally.
So what are you fighting and struggling to overcome right now that is looking stubborn? Confront it with a listening. prayer.
---
Confront Your Battles With Listening Prayer
David fought a total of 66 battles and never lost anyone.
How did he do that?
He always sought God's direction. He was always asking, seeking, "LORD, what do I do about this? How do I handle these guys looking for our trouble? What are you saying?"
Look at this one example:
Then said David, Will the men of Keilah deliver me and my men into the hand of Saul? And the Lord said, they will deliver thee up. 1 Sam 23:12
Here, David had helped the people of the city of Keilah overcome their enemy. So it was natural for them to give him some kind of refuge, protect and hide him from those after his life. In the physical, it seemed that the people were cooperating. But David prayed, and God said, "Hey, don't mind these guys. When they come under pressure from Saul, they'll expose your hideout."
Did you see that? If David had trusted his assumption, saying that because he had helped these men, they'll protect him, he would have gotten into trouble.
How many times have we (believers) gotten into trouble because we trusted our assumptions that things would be fine, instead of really listening in prayer?
Beloved, if there are some stubborn issues opposing you at the moment, confront them with a listening prayer… "LORD, what's going on? What do I do about this? How do I pray through this?"
The Holy Spirit may say, "Stop praying, start praising."
He may say, "This is the enemy, fast and pray and rebuke the devil behind that yoke."
He may say, "Call him and talk to him."
He may say, "Hold on."
Yes, it may take a few days, weeks, or even months to figure out exactly what God is saying regarding something, but that is what you need for real victory and breakthrough.
---
Powerful Listening Prayers for Direction.
1. Read all of Psalm 23 as many times as you can.
2. "Father LORD, I thank THEE for You are my Shepherd. You will guide me in the right paths for Your name's sake. You will instruct me in the way that I should choose. You will guide me always; and will satisfy my needs, even in a sun-scorched land and will strengthen my frame. You will make me like a well-watered garden, like a spring whose waters never fail. (Isaiah 58:11).
Today O LORD, I lean on THEE and thy promises for my life and therefore bring up these whole situations before THEE.
(Mention specific situations before you right now to the LORD)
Guide me in taking the right decisions that will bring Glory to Your name and safety to your people, in Jesus name.
---
3. "LORD, I trust THEE with all my heart; and lean not unto my own understanding. I acknowledge YOU in this time of need to direct me and show me what to do in Jesus name. (Proverbs 3:5-6)
---
4. LORD You said that if any lack wisdom, let him ask and You will give Him (James 1:5). Lord, I confess that I lack the wisdom to take the right decision without Your help. I confess that I lack the capacity to lead myself to the right place in this career, business, relationship, and others. O LORD, please lead me, and give me the wisdom to decide rightly, in Jesus name.
5. "O LORD, this is the confidence that we have in YOU, that, if we ask anything according to YOUR will, that YOU hear us (1 John 5:14)
"You also said that my ears shall hear a word behind me, saying, This is the way, walk ye in it, when I turn to the right hand, and when I  turn to the left.(Isaiah 30:21)
"According to Your Word, LORD, I ask according to Your will. Speak to me and bring to my knowledge the way that I should walk in this matter, in Jesus name.
6. "Holy Spirit, teach me even now and at all times. I put my trust in You and believe that You will help me navigate through this moment and all glory will be to the LORD Jesus Christ, in Jesus name."
7. "Thank You Heavenly Father, I believe that You will answer and show me great and mighty things which I do not know in this situation, for I have called unto THEE according to Jeremiah 33:3. I take solace in Your Word and believe that I will make the right decision, and that You will openely guide me on what to do this month regarding the following situations:
(Mention the situations before you now)
In Jesus name.
---
Resources
1. Recommended Book for this month: How God Speaks to You: An ABC Guide to Hearing the Voice of God & Following His Direction for Your Life.
3. Join our Facebook Prayer Group
6. Also, please share this post.
Our Latest Books…
These Books Will Change Your Life for Good.
12. 28 Days of Praise Challenge
11. Prophetic Declaration and Breakthrough Prayers for 2018: Pursue, Overtake, Recover All: 21 Days Fasting Guide, Prayers, and Prophetic Declarations for All-round Victory, Restoration, and Breakthrough in 2018.
1. Praise Warfare: A 5-Day Praise Your Way to Victory and Breakthrough Devotional – Overcoming Your Fears, Worries & Battles With the Power of Praise.
2. Deliverance of the Mind: Powerful Prayers to Deal With Mind Control, Fear, Anxiety, Depression, Anger and Other Negative Emotions | Gain Clarity & Peace of Mind & Manifest the Blessings of God
3.  20 Commonly Asked Questions About Demons – Answers You Need to Bind and Cast Out Demons, Heal the Sick, and Experience Breakthrough
4. How God Speaks to You: An ABC Guide to Hearing the Voice of God & Following His Direction for Your Life. Learn over 7 different ways that God is speaking to you with real-life case studies and exercises to get you to hear the voice of God in your daily life.
5. Anger Management God's Way – Bible Ways to Controlling Your Emotions, Healing Your Hurts and Responding to Offenses.
6. When God Is Silent: What to Do When Prayers Seems Unanswered or Delayed.
7.  I SHALL NOT DIE.  – Prayers to Overcome the Spirit and Fear of Death.
8. How to Exercise Authority Over Sickness
9. By His Stripes: God's Promises and Prayers for Healing
10. Strive! Make Things Happen: 40 Things I learned in 40 Years