What is God Saying to You (01)? Prophetic Focus and Prayers to Command the Month of May, 2018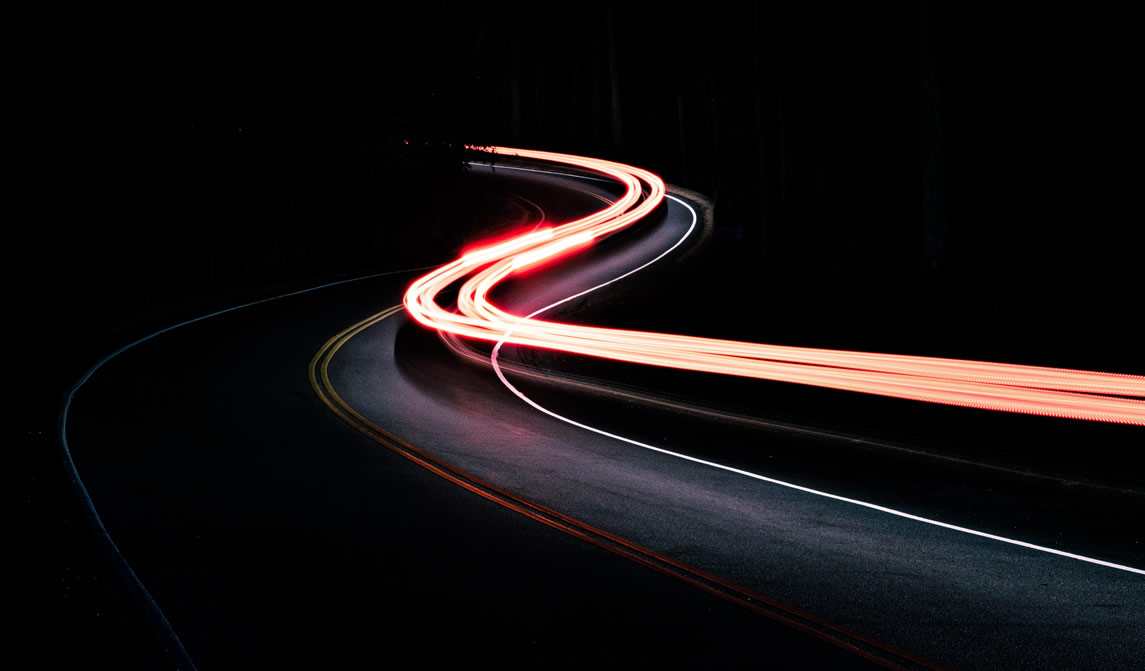 NOTE: If for any reason you were not able to download the 4 free books offered on this website here, kindly send me a message so I can send you the direct link.
Scripture of the Month
I will instruct thee and teach thee in the way which thou shalt go: I will guide thee with mine eye.

 Be ye not as the horse, or as the mule, which have no understanding: whose mouth must be held in with bit and bridle, lest they come near unto thee.

Many sorrows shall be to the wicked: but he that trusteth in the Lord, mercy shall compass him about.  – Psalm 32:8-10
---
Reflection
Parts of this teaching are from the book, How God Speaks to You: An ABC Guide to Hearing the Voice of God & Following His Direction for Your Life.
By the leading of God's Spirit, this month is declared the MONTH OF DIVINE DIRECTION. Our focus and prayers will be to surrender to God and His leading for our lives once more.
I believe that the most powerful key to receiving answers to prayers is learning what the LORD is saying and obeying it. This is what I will be reminding us and leading us to pray about this month.
It's no news that there are so many problems in this world. In fact, in the body of Christ, many Christians are buffeted by all kinds of storms. I have been privileged to sit in counseling sessions and hear all manner of beatings and attacks against people. Many times my heart breaks when I hear the stories of God's people and their challenges. I often ask myself, "God, what is happening? Where are you?"
To be honest, there are times I've found myself in the same lane that the writer of Psalm 73 found himself. My heart would become so heavy, and my questions so many.
But in the midst of it all, when I truly listen to the voice of silence, the following questions have always helped me back to face the real situation.
Is God responsible for this?
Is Satan responsible for this?
Is this person responsible for this?
If you always ask yourself those three questions, your answers will put things in perspective and channel the efforts for healing and restoration more correctly.
I know what you're thinking. You're saying, "But God, You're a merciful and all-powerful God. Won't you just have mercy on me and break this darkness away from me? Where's Your power in all this?"
Beloved, that's where this teaching comes in.
God wants to break every form of darkness away from you this day and give you victory. He's reaching out to you.
But there are many battles we're going through today, and praying earnestly for deliverance, and things are just not changing because God is speaking to us in some way, but we're not listening, or we're not really understanding what the LORD is telling us and wanting us to do. As a result, we're stuck and getting more and more confused.
The greatest secret to winning your spiritual battles and seeing answers to all your prayers is this: "…LORD, what are You saying and wanting me to do in this situation?"
If you truly calm down and listen, that's where you're probably not getting things right.
I prayed with a sister who truly wanted a marriage restoration. She had prayed and waited for over 12 years. She was very sad when we talked. But the moment I began to pray I heard in my spirit, "loose him and let him go."
In my spirit, I quickly knew she was praying the wrong prayers and waiting wrongly. I believe God may have tried to get through to her, but she was consumed with what she wanted that she didn't hear what God is saying. Or she may be holding on to some prophecies she's been given by others, discarding God's personal urging to her (I will talk about this later in the month). Well, when it comes to marriage, we let people be the ones to take the final decisions. We only pray and provide Biblical counsel. But ultimately, you'll have to be the one to make the final decision.
Caveat:

Please do not take this as my general stand on marriage. The dynamics of every relationship and marriage problem is different and must be approached differently. I generally do not support divorce in any way

.
However, the truth is that there are many issues we are confronting today in the wrong way, either because we're not listening to what God is saying, or we just want God to do what we are saying.
Today, this month, I urge you to surrender to God's leading. The earlier you do, the better. Inside God's leading is the answer and solution to the situation you're faced with right now.
---
Are You Scared of God's Direction?
A month or so ago, I talked with a sister and she said, "You know Pastor Daniel, I want to be honest with you. I'm just praying that God will intervene in this situation and deliver me. I'm not praying for His direction because I'm worried He may tell me what I do not like to do."
I smiled and said, "You know, I was like that too."
Many of us are worried that if we let God lead us, He may tell us to do some things that are hard. He may tell us to leave that relationship. He may tell us to forgive and stick on. He may tell us to go ahead with the job. He may tell us to quit and go elsewhere, etc.
And many times, those are not what we want to hear, not what we want, so we just close our hearts, and continue to get people to pray and prophesy to us. Unfortunately, it's not working.
First, yes, God may lead you to do things that are hard in the physical, but not impossible. You can also be sure that His commands will not be burdensome, and it will ultimately bring you the peace you seek (See 1 John 5:3, Psalm 85:8).
In 1 Samuel 30:8 the Bible says, "And David enquired at the Lord, saying, Shall I pursue after this troop? Shall I overtake them? And he answered him, Pursue: for thou shalt surely overtake them, and without fail recover all.
Did you notice that David asked God…
If he should pursue the enemies
If he would overtake (overcome) them
As long as David was concerned, those were the two main issues in his mind: to pursue those guys and kill them.
But when God responded, He said…
Pursue
Overtake
Recover all
God was not interested in just defeating those guys. He was also interested in total restoration.
What does that tell you?
God's leading will bring you recovery and restoration. All He wants from you is to show a willingness to be led by Him. For "if ye be willing and obedient, ye shall eat the good of the land" (Isaiah 1:19).
---
You've Been Spoiled Enough
This scripture brought a turning point in my life many years ago. Read it slowly and ask God to talk to you from it…
Who is blind, but my servant? or deaf, as my messenger that I sent? who is blind as he that is perfect, and blind as the Lord's servant?

Seeing many things, but thou observest not; opening the ears, but he heareth not.

The Lord is well pleased for his righteousness' sake; he will magnify the law, and make it honourable.

But this is a people robbed and spoiled; they are all of them snared in holes, and they are hid in prison houses: they are for a prey, and none delivereth; for a spoil, and none saith, Restore.  (Isaiah 42: 19-22)
Now read from down to up. That is, read verse 22, 21, 20 and then 19.
Did you notice that the reason we (God's people, not unbelievers) have been spoiled and robbed, without anyone able to say restore (that is, able to pray for change to happen) is because we have seen many things, heard many things, but not paying attention?
God is saying that He knows you are praying earnestly for things to change. You are claiming restoration and fasting for it. He knows all that. But you're not paying attention to some of the things He is showing to you. That's why your restoration is being unnecessarily delayed.
So the problem is not from the side of God. The two persons to hold responsible are the devil, and we.
Pray this day that your heart will be flooded with God's light by the Holy Spirit, so that you will perceive His instructions in your heart and follow His leading. For it is those who are led by the Spirit of God that are the children of God (Romans 8:14)
---
Miracles Happen When We Hear and Obey God
"…Today, if you hear his voice, do not harden your hearts as you did in the rebellion." – Hebrews 3:15
When God speaks to you and you know it, obey. If you refuse to obey, your heart will eventually become hardened. After a while, if you do not repent, you'll become used to your ways of doing things and it will become harder and harder to recognize the voice of God going forward.
God spoke to Saul and told him exactly what to do (I Samuel 15). But out of people pressure, he disregarded God's instructions. Eventually, his heart became hardened and he lost his throne and inheritance.
This month, as you begin to seek God, He will certainly begin to speak to you and guide you. He will give you new thoughts, impressions, and great leadings.
Be very observant because God will speak to you (We will get to talking about How God speaks to us later on). But if you don't step out in faith and obey Him, you'll lose the flow and never reach your full potential. And sadly, you may continue to pray and pray and pray.
Look at this story:
But his mother told the servants, "Do whatever he tells you to."
Six stone waterpots were standing there; they were used for Jewish ceremonial purposes and held perhaps twenty to thirty gallons each.  Then Jesus told the servants to fill them to the brim with water. When this was done he said, "Dip some out and take it to the master of ceremonies."
When the master of ceremonies tasted the water that was now wine, not knowing where it had come from (though, of course, the servants did), he called the bridegroom over.
"This is wonderful stuff!" he said. "You're different from most. Usually a host uses the best wine first, and afterwards, when everyone is full and doesn't care, then he brings out the less expensive brands. But you have kept the best for the last!" –  John 2:5-10 (TLB)
The key to this great supernatural miracle and all other miracles of Christ was, "DO WHATEVER HE TELLS YOU TO DO."
He told them to fill the waterpots with water. They did. He then told them to draw from the water and take to the master of the ceremony.
Now, this doesn't make sense.
I also think that as at the point of taking the water to the chairman of the occasion, it was still water. The servants must have wondered, "This must be embarrassing." But nonetheless, they obeyed.
"One thing about God's leading is that you may not see the full picture from the onset. But as you obey the last instruction, He'll give the next one, and you'll walk in the supernatural."
If Jesus had said to the servants, "Hey guys, fill the pots with water, I'm going to turn them into wine. You watch."
That may have given them some things to boast about. But he just said, fill the pots with water. Then next, draw from the water and take to the master of ceremony.
Wow!
If they were going to take the water to the master of ceremony, why did they need to fill it in the pots in the first place? Why did they have to spend time and effort doing that? Why didn't they just draw from wherever the water was and then take it to the chairman of the occasion?
Many questions, simple answer: God's ways are higher than our ways.
Beloved, has God been saying something in your heart all this while and somehow you know He is speaking to you? Is He telling you to forgive your spouse? Is he telling you to go preach to some person in your neighborhood? Is he telling you to come away from the multitude of busyness and have some more time with the WORD?
What is He telling you to do? Test it with the WORD. Then, step up in faith and obey. You will not be disappointed.
---
Prayers to Command the Month of May
Heavenly Father, I thank you for bringing me to this month of May, 2018. I give you praise for keeping us safe until this day. May You be praised forever and ever, in Jesus name.


---

Father, I thank You because You have not allowed the battles that faced me all this while to swallow me. You have kept me from the attacks of the enemy. I am sure You are at work in my life to bring me complete recovery and victory, all around, in Jesus name.


---

LORD, I thank You because You are ever willing and ready to instruct me and teach me in the way which I should go. You will guide me with Thine eye. Thank You, LORD, because I will no longer be like the horse, or as the mule, which have no understanding, whose mouth must be held in with bit and bridle.


---

O LORD, If there be any instruction, direction, and guidance that I have ignored in the past, knowingly or unknowingly, which is now responsible for my being spoiled, plundered and trapped in holes; O LORD, please forgive me, and restore whatever the enemy has tampered with in my life, family and destiny, in Jesus name


---

All through his month of May, LORD, I surrender to You completely. Guide me through thy Holy Spirit to remember everything You have said to me in the past that I need to obey, in Jesus name.


---

Father LORD, teach me how to receive answers to all my prayers, and have victory over the present circumstances confronting me, in Jesus name.


---

Satan, I reject your distractions this month and going forward. I reject your lies and confusions in my mind. I bind you and command all your attacks and projections targeted at blinding me towards God's voice to me to be destroyed, in Jesus name.


---

Father, LORD, this month of May, inspire me with the right thoughts, ideas, and imaginations that will bring clarity to what You are leading me to do. Connect me with the right persons through which what you are telling me will be confirmed and ascertained, in Jesus name.


---

All through this month of May 2018, I claim God's peace, protection, and direction all around, in Jesus name.


---

I decree today that my paths this month are ordered by the LORD. I am walking in His direction for my life. I am taking back whatever has been stolen from me in the past, in Jesus name.
God bless you.
---
Resources
Recommended Book for this month: How God Speaks to You: An ABC Guide to Hearing the Voice of God & Following His Direction for Your Life
Join our Facebook Prayer Group
Also, share this post.
Our Latest Books…
These Books Will Change Your Life for Good.
12. 28 Days of Praise Challenge
11. Prophetic Declaration and Breakthrough Prayers for 2018: Pursue, Overtake, Recover All: 21 Days Fasting Guide, Prayers, and Prophetic Declarations for All-round Victory, Restoration, and Breakthrough in 2018.
1. Praise Warfare: A 5-Day Praise Your Way to Victory and Breakthrough Devotional – Overcoming Your Fears, Worries & Battles With the Power of Praise.
2. Deliverance of the Mind: Powerful Prayers to Deal With Mind Control, Fear, Anxiety, Depression, Anger and Other Negative Emotions | Gain Clarity & Peace of Mind & Manifest the Blessings of God
3.  20 Commonly Asked Questions About Demons – Answers You Need to Bind and Cast Out Demons, Heal the Sick, and Experience Breakthrough
4. How God Speaks to You: An ABC Guide to Hearing the Voice of God & Following His Direction for Your Life. Learn over 7 different ways that God is speaking to you with real-life case studies and exercises to get you to hear the voice of God in your daily life.
5. Anger Management God's Way – Bible Ways to Controlling Your Emotions, Healing Your Hurts and Responding to Offenses.
6. When God Is Silent: What to Do When Prayers Seems Unanswered or Delayed.
7.  I SHALL NOT DIE.  – Prayers to Overcome the Spirit and Fear of Death.
8. How to Exercise Authority Over Sickness
9. By His Stripes: God's Promises and Prayers for Healing
10. Strive! Make Things Happen: 40 Things I learned in 40 Years